Mottos That Just Don't Make Sense
NEVER BE SATISFIED
Ok this one irks me THE most its human nature to never be satisfied that's sorta why were in this whole green house problem… remember that? Trust me once we get something we definitely will always want more but sometimes we get ADD. with our projects and go all over. That's when things get foggy and the end goal or getting more starts feeling hard to achieve.
STAY HUNGRY
Sorry but I just added this one in because I'm always already hungry why does working out do that to us ugh ahaaha!
THINGS WILL WORK OUT
No you will work them out or they will just fade into a weird gray zone of things that just never get done and stay unsolved
KEEP CALM
WAKE UP things NEED TO GET DONE AND just being calm will not help you get things done. Its time to fire your fuel and explode.
ZERO FUCKS GIVEN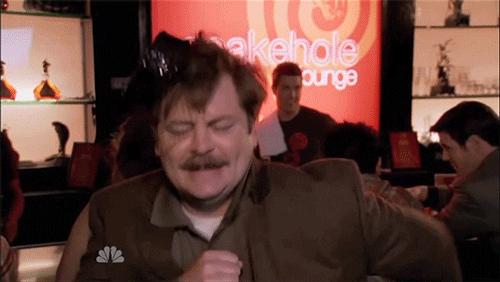 Only a psychopath has the ability to give zero fucks so unless you have more in common with Ted Bundy than me this one just isn't realistic. True we shouldn't care about everything that's just overwhelming its much easier to have a top 5 in order from most important to least.
Finally stop looking for others to have permission to make your own rules how to live your life how you should think how you should feel. Deep inside you know what you need to know and if that way of thinking gets you to the next level I don't care how wrong it has to be just get it done and let go of your ego thinking you need to have it together right and pretty all the time.
COACH RACHAEL